How can I avoid divorce and save my marriage is a question I am asked by many individuals. Marriage is the beginning of a new life, reignited through love and lifetime commitment. Although this is the case at the beginning, marriage is not easy and at times couples find themselves going through tough times.
Emotional, physical and even spiritual situations can simply drain even the strongest couples. Divorce comes after couples have had enough and are unwilling to change how things work.
In the end, marriage needs work, you need to take up the challenge and get your partner back. You can save your marriage alone or get a marriage counselor to help you weather the storm. If you choose either, you need to know that it takes effort and time to build back a relationship.
Get the best tips on how to save your marriage and avoid divorce by building a strong marriage. So if you are just on the verge of giving up, don't, it's time to fight for your marriage!
If you feel this is exactly where you are going, don't freight there are many ways to avoid divorce and save your marriage;-
Communication
Communication is a vital element when it comes to marriage, it's important to be able to talk to each other. Self-assessment is an important step; it includes thinking about your mistakes and if you want to be an even better partner improves your communication skills by listening to your partner.
A good communication book highly recommended is by Jonathan Robinson book, 'communication Miracles for Couples: Easy and effective tools to create more love and less conflict' it is not just a good read but will assist you in cultivating and developing your communication skills.
If communication is not working as a couple you can seek counseling to help you in the process. Learn amazing communication strategies that will save you and your marriage.
If communication is not working as a couple you can seek counseling to help you in the process. Learn amazing communication strategies that will help you to avoid divorce and save your marriage.
Pay attention to your spouse's needs
As a couple, you need to recognize that your spouse has valid concerns when he/she asks for a divorce. Nevertheless, you can work on it by addressing those concerns. Another way to look at it is by understanding that each of you have invested time and effort into the marriage.
It may seem farfetched but you may be surprised how easy it is to stay in the marriage as opposed to divorce. Use that investment to sway your partner to stay and rebuild your marriage. Reactions are part of emotions; at times as human beings, we become reactive to situations.
In times of divorce, emotions are high, it's important to give your spouse space if they don't want to talk. Respect his or her wishes by giving them that emotional space.
Express your appreciation
Appreciation is more than a word but more of an emotion, lack of appreciation can cause emotion constraint. Learning to appreciate even the small things during the marriage will give your spouse an emotional boost.
Be quick to notice your spouse has invested in the relationship and express your appreciation for them. Think of the investment your spouse has put into the relationship and use that as an avenue to rebuild the marriage and strengthen your relationship.
To learn more about appreciation in marriage and rebuilding your relationship Marcia Naomi Berger in her book Marriage Meetings for Lasting Love: 30 Minutes a Week to the Relationship You've Always Wanted gives a 'how to' guideline to get your relationship working through better communication. She has helped thousands of couples improve their relationship and save their marriages that were divorce-bound.
Lower your expectations
While it's only human to have high expectations when it comes to your spouse, unrealistic fantasies and high expectations are the biggest contributions to divorce. This is partly because most people see marriage as depicted in romance novels where they depict marriage as no work.
Thereafter when you get into marriage you find that in order to have a happy marriage you need to work on it. Balancing expectations as you go along the way, realizing that saving marriage requires that you don't look for perfection in your spouse and yourself.
In short, if your spouse has flaws it's advisable not to point them out frequently rather focus on the good qualities of your spouse. Tolerate and learn to live with your partner's imperfections.
Readiness to change it will help to Avoid Divorce
As a couple, you need to be willing to change or compromise your imperfections to build a successful marriage. You can Save your marriage and avoid divorce by willing to accept faults and make changes where necessary.
In order to give your marriage a fighting chance, you must be ready to develop your marriage bond even if it means a change to your spouse personality. Sometimes your spouse may want you to change your attitude and improve your communication skills.
If this is the case see reason and be humble to adapt to your spouse. If you strive to make the needed changes then the benefits are great. When you make changes in your relationship it can considerably bring a better future for both of you save your marriage and avoid divorce.
Related Articles
Spend time together
Most relationships and marriage crash mainly because couples spend too much time apart with little time for each other. As a couple you need to make time work to help your marriage survive the upcoming disaster, you can easily schedule time for each other.
You can create time for your spouse by taking them out for dinner and have a heart to heart conversation will highly improve your relationship. Practice spending time together engaging in different intimate activities to maintain a good healthy marriage lifestyle. Learning to spend time together with your spouse divorce proofs your marriage.
Express Your Feelings
Communication skills are vital to a good and healthy relationship, in addition to this, you need to listen to your partner's feelings. It is never an easy thing to express frustrations and difficulties with the person you love.
In such a case you can use a marriage counselor to meditate and participate in these exchanges while having the confidence to speak your mind. You should never disrespect or put down your partner as this will just create animosity and resentment.
Deciding on marriage therapy will help you go through your problems analytically. To save your marriage you need to have the ability to listen then share your own feelings which in turn will help address some of the problems. Your marriage counselor will help mediate and communicate your feelings effectively.
Mathew McKay in his book Couple Skills: Making Your Relationship Work emphasizes the need to be aware of each other's feelings. These new approaches will help you to accept your partner's feelings without judgment
Compromise
Compromise plays a vital role in the ultimate success or failure of a marriage. To save your marriage each party must be willing to accommodate the other person. Be open to your partner's views ideas and views. As a result been able to bend to the needs of the other will help you find a middle ground where you can both be pleased with the dynamics of the relationship.
To be in marriage you need to put aside individual desires and wants and encompassing each other. When you put primary focus on your own ambitions you are more likely to annoy and frustrate your partner. You can save your marriage from divorce by making sure both people are happy in the relationship.
Learn to forgive and forget
Love doesn't record wrongs, so in your marriage, you must learn to let go of past wrongs. One thing that is known to drag relationships down is holding on to past mistakes. Learn to forgive those wrongs will save your marriage. It is not conducive or useful to keep digging when you are feeling aggrieved by your partner.
Give your partner a clean slate each and every day; this will help your marriage flourish. No one likes to be reminded of their past mistakes and your spouse is no different. Learning to forgive brings the balance back to your marriage.
Saving your marriage from divorce also depends on whether your partner has the ability to apologize. In an ideal realistic relationship, both people in a relationship need to ask for forgiveness from each other. It is important to let go of the past for the sake of your future relationship.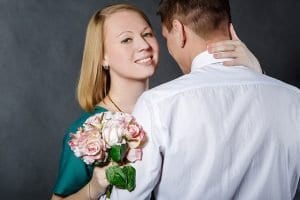 Have common goals
Finding common goals you can share can tremendously change the way you relate to each other. It can transform your marriage from divorce-bound to rebuilding your marriage success.
Compromising your selfish ambitions to get close to each other by having a common goal is a great milestone. Anchoring your marriage by agreeing to goals that are acceptable to both of you may take some hard work.
If or when kids come you need to figure out who will stay at home to take care of the children and who will continue working. In order to avoid divorce, you need to sit down and write down your goals as a couple and work towards achieving them.
Random acts of kindness
Your reaction plays a big role in the way your partner views you as a person. To save your marriage you need to change your actions, random acts of kindness will help you rekindle your relationship. The appreciation of kindness is universal especially if someone is not expecting it.
If your partner shows a negative attitude towards you then don't re-confirm that by doing nothing, instead show your partner how much you still care. Displaying kindness towards your partner can also help to change their own attitude and may start seeing you in a different light.
Kindness is the foundation of rebuilding your marriage so start been kind to each other. Barton Goldsmith in his book The Happy Couple: How to Make Happiness a Habit One Little Loving Thing at a Time expresses the need to be kind to each other.
12. Don't engage in emotional blackmail
Emotional blackmail is simply attacking your partner weak point; an obvious line 'I love you' is powerful. It carries with it so much weight and power and not something that should be used lightly. In essence, it should not be used to try and fix a failing marriage.
You should not say 'I love you' when you and your partner are in a weak emotional state. Save the line for when the marriage is mended otherwise you will be hurting your partner emotionally.
Emotional blackmail can greatly affect how two people connect, turn off any emotional induced feelings to keep your partner in a bad relationship.
Stop the argument
Arguments are part and parcel of relationships how you handle it makes the difference. Trying to guilt your partner to be on your side will not only cause discourse but will push your partner away.
The only way to fix an argument is not to enter into one or start one. You can change it by getting to the root of the problem; this means removing the competition and need to win. In marriage, you need to be able to get through arguments without hurting each other.
Saying hurtful sentiment can greatly damage your partners emotionally. In times of arguments, the best way to handle it is to walk away or be silent to avoid any confrontation.
Be understanding 
Try to control your reaction to situations. In some cases, it has been observed that the spouse who doesn't want a divorce may harass the divorcing spouse and talk rashly. You need to learn to control yourself about the issues in the relationship.
In addition, all your spouse needs may just be emotional peace. If this is the case, respect his or her wishes. Understanding your partner is the gateway to rebuilding what was lost. Don't pressure them into talking if they are unwilling to do so. If your partner is not ready then you need to let go and understand them without pushing it.
Have fun 
It may seem unusual but no matter the situation or circumstance try to relax and have fun. Saving your marriage is serious business, however, if you take things too seriously or make the repair process too intense may hurt the chances of a reconnection.
You can suggest going out and doing things you both find interesting. During this time you will find you are reconnecting on different levels by simply having fun. You can choose a vacation spot that you both love and go enjoy the day or weekend together.
Reconnecting while doing something fun builds back your spark and help to avoid divorce. You can repeat this as many times as you can to help you connect and rebuild your marriage.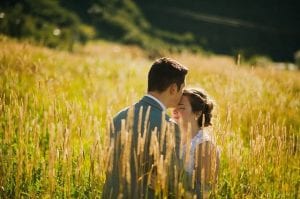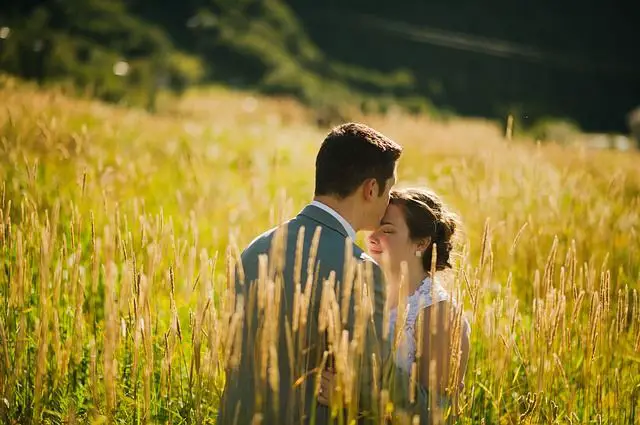 Stop the blame game 
Pointing fingers at your partner will only make you feel further disconnected from you. Not assigning blame is one of the ways to save your marriage from divorce.
If you want to repair your marriage and avoid divorce,  you need to let go of the blame game. There is an old cliché 'it takes two to tango' this is largely true when you are repairing your marriage. Both partners are responsible for the relationship grievances and responsible for the problems.
Such grievances are mostly caused due to lack of communication or unrealistic expectations. Blaming your partner is counterproductive and doesn't contribute to restoring the relationship to a state of equability.
Give lines that are meant as reassurances
Giving assurances such as saying that you will be better or that things have changed sort of lines are rarely believed. It sounds desperate and truly insincere as well as makes you appear weak in the eyes of your partner. It won't matter how sincere you are or how much you think they want to hear it.
Don't make unnecessary promises if you are not willing to see it through. Using such lines can also amount to emotional blackmail. What works in these situations is to say nothing but reassure them through actions.
Don't say you have changed, actually change. You should be ready to work with your partner to do the things needed to fix your relationship.
Spend time apart if necessary
Sometimes the best thing is to spend time apart, depending on the current state of your relationship. It may be a good idea as it will help you and your partner organizes their thoughts and feelings.
A break in a relationship can be exactly what you need to save your marriage and avoid divorce. If your marriage has been stressful spending time away from each other can help you reevaluate where things are in your relationship.
Additionally, it can give your partner time and breathing space to think. Time apart will help you or your partner realize what it is like to be without the other. This could be grounds for rebuilding your marriage.
Monitor your reaction
Emotions arise in all situations but exercising self-control will help you save your relationship. In the event of an argument or simple disagreements, couples tend to overreact.
Learning to tame your reactions towards your partner will help you understand them. You can do this by sharpening your communication skills, learning to listen critically changes how you react.
Improve your skills by reading books on communication such as The 5 Love Languages: The Secret to Love That Lasts by Gray Chapman. Gives a detail report on how as a couple you can communicate effectively with your partner. Eliminating the shouting, yelling and overdone argument as a couple.
Rekindle your romance
A conflict has a way of affecting your sex life, but it's not all lost. Intimacy doesn't start in the bedroom but begins with communication. Start building your intimacy through constant communication with your partner, the emotional connection can turn things around.
Go out for a quiet dinner and simply have deep conversations this will begin to gradually change how you feel and change the way you see each other.  David Schnarch Ph.D. in his book Passionate Marriage: Keeping Love and Intimacy Alive in Committed Relationships shows how you can reignite the passion and intimacy.
Rebuilding trust in the Marriage
Divorce can be caused by mistrust, an affair or even pathological lying; rebuilding trust can help you save your marriage. You can do this by simply accepting that mistakes were made then be ready to forgive and forget. The only way to rebuild trust is both of you renewing your commitment to your marriage and one another.
The wounded one must share the pain, listening completely to one another with your heart and not your head. Mira Kirshenbaum in her book I Love You But I Don't Trust You: The Complete Guide to Restoring Trust in Your Relationship she discusses the steps to take to help you build trust in your relationship again. It's a great read for couples going through trust issues.
A healthy marriage can easily fall into the depths of divorce fast and hard, but you can avert the situation by taking charge of your relationship. You can begin by resolving your conflict by getting into marriage counseling, it's essential if you want to save your marriage and avoid divorce at all cost.
Divorce should and must be a last resort, as a couple you must be ready to take up the challenge and work on it. Marriage is not easy, living as a couple and having kids can create conflict. Understanding all these instances will help you make the right decision on which way to go to save your marriage.
In this article, the recommended books are some of the best tools to help you build trust, intimacy and communication skills. You need the right tools to help you save your marriage and avoid divorce. Now the ball is in your court it's time to make it right with your partner as you begin to rebuild your marriage. Start making the effort today with your partner to avoid divorce and save your marriage.