Sex games for couples are an integral part of any romantic relationship or marriage. How often do you and your partner engage in it? Do you even know the best sex games and sex toys out there you can try? In this post, you're going to get so many ideas you can try out.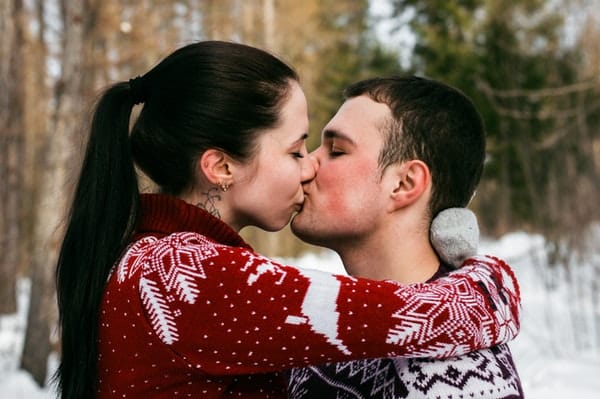 They are fun, lively, entertaining, and engaging games that will bring some spark into your relationship and improve your sex life. You also learn about a particular game that eliminates the taboo associated with mutual masturbation. Here are 12 sex games you can try today.
Related Articles
1. What's Your Fantasy?
Everyone has inner fantasies that they wish would be accomplished; about sex that is. Taking part in a sex game where all of these fantasies get fulfilled will not only make couples become closer but will transform their experience altogether.
This bedroom game is very simple, as all you need are pieces of paper, a pen, and hat. The two of you should write down all the sexual fantasies you have but are yet to try out in the paper, fold it, and dump it in the hat. This could be anything from having sex in the kitchen to a new sex position.
The next phase in this cool sex games for couples is to try out these fantasies. Make sure what you write down is something that your partner will be comfortable with. You know yourselves, don't you?
Check Out: 131 Sex Games & Erotic Role Plays for Couples, $9, Amazon
2. Reenact Movie Sex Scenes.
One of the best sex games for married couples is to find their favorite movie sex scene and then reenact it. Sex scenes in movies are trendy for the way they portray characters and get people to connect with the storyline.
Your job here is to make this sex games for couples provide some fun and relaxation for you and your partner so you can have more fire in your relationship. But please beware, some of these sex scenes may be dangerous so be careful. This game will help you know how unrealistic some of these sex scenes in the movies can be when tried in real life.
3. Sports Blow Job.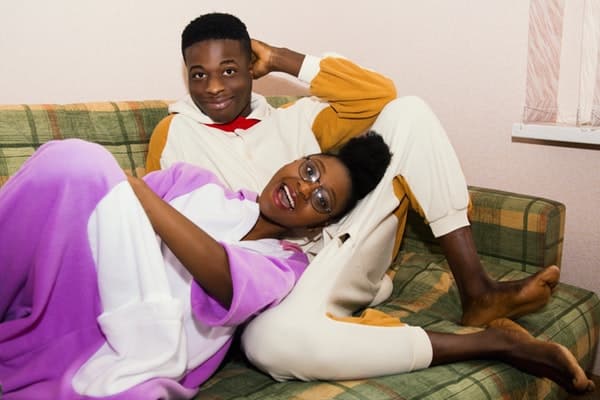 Every man loves a good blowjob. It gives them pleasure and makes them feel you really care about their satisfaction. Why not take it to another level by making it a special thing to give them on their high time.
You see, every man has a team or two they are supporting, whether in football, basketball, hockey, baseball, etc. Look out for the time when your man's favorite team just won a crucial match and give him a surprise blowjob as a reward for their victory.
This is the perfect time to do it because he is already heightened and excited about something he cared about so much. Giving him a blowjob at this time will make him happy and prove that you love him so much and you're ready to do anything to make him a happier man.
4. Get Naked Sex Games For Couples.
Competitive games that make you get naked are couples sex games you should never ignore. They are fun, relaxing, and you can even learn one thing or two. The usual concept is to use a poker, but try to go beyond that. Turn almost everyday thing into a sex game for couples that allow you to get naked competitively.
Use your favorite TV show, sports, or get new ideas from eBooks, like the 100 sex games by Michael Webbs to spice up your sex life. That contains juicy information and unique methods to increase passion and intimacy in lovemaking.
5. Hidden Sexcapades.
This sex game for couples is easy to set up but takes a long time to complete. It, however, guarantees complete fun and pleasure and offers a lot of surprises for the couple.
To perform this sex games couples, you'll need a deck of cards or anything you can write on. You and your partner will share the cards into two and then write down sexual acts you want to be done on each other.
Once you've achieved this, you can then hide those cards in different parts of the house. Every day, you and your partner with taking turns to find each other's card, and play out the scenario mentioned on the card.
6. The Time Bomb Game.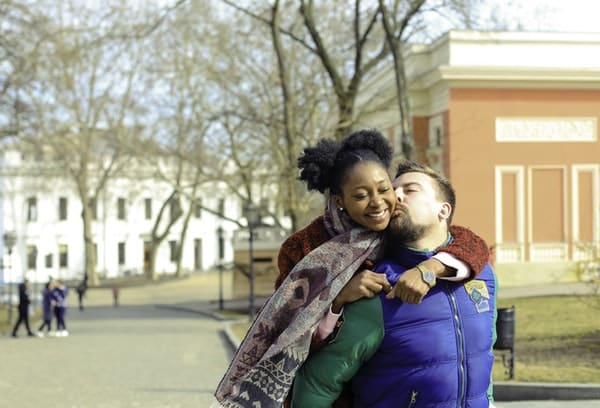 Couples have plenty of fun before they started living together. But now that they are both busy, and penetrative sex doesn't take much time at all. The time bomb is one sex games for couples that will help you correct all that. All you need is a clock that you set at an interval that both of you would agree – let's say 15 minutes.
Once this is done, one of you will start the turn by doing all sorts of foreplay including kissing, teasing, etc., without allowing penetration. With this game, both of you will learn more about how much you stand to gain by slowing down on sex and refocusing on the things that bring the fun.
Check Out: The Little Black Book of Sex Positions, $15, Amazon
7. Show Me.
Everyone knows what gets him or her off. In a relationship, especially the new ones, it is hard to just know about all of them at once. This is the essence of this very cool erotic sex games for couples.
In this game, the aim is to show your partner how you masturbate to get on. You can start by doing it in the bedroom – which is the most comfortable place for most people to start anyway. You show your partner the moves that get you on, and they show you in turn.
This sex game is both romantically rewarding and at the same time very educational. If you find yourself feeling embarrassed, minimize it instead of avoiding the awkwardness.
8. Blind Man Bluff.
Not being able to see during sex can create a sexual explosion that will lead to great things. This sex games for couples is easy to carry out and is one of those you want to try very soon. All you need is a blindfold – could be a scarf or necktie.
Blindfold your man and then lead him to bed or any other places, before you gradually begin to tease him any way you feel. You are the one taking the shot here and he doesn't have any choice but to follow suit. This game is great because it helps to increase physiological vulnerability and sensitivity.
9. Create Sex Bucket List.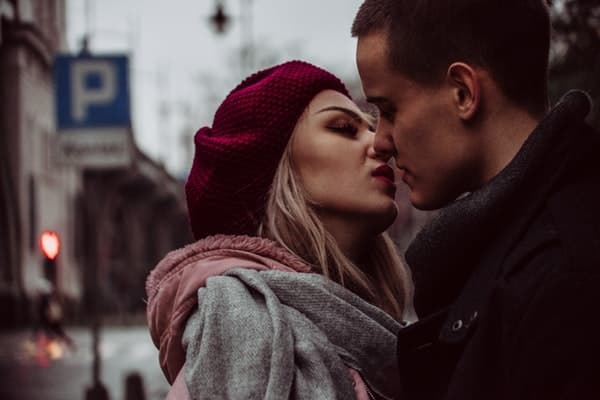 If you are with a partner, you trust entirely you can have a sex bucket list of the things you have wanted to try with another person.
Sex bucket list is one of the best free sex games for couples that will transform your relationship and put you two on another level. While a bucket list can be very enticing, you don't have to try everything in it. Just make sure you do as much as you wish. To fulfill the ideas on the bucket list, pick a week or month when you'll try all of these things and then go down with your partner.
10. Beach Blanket.
In this sex games for couples, you'll learn how much oil and towel can do to your sex life. Place the towel on the floor. After that, rub each other up in massage oil or cream thoroughly, and then roll around over each other for a while.
Robbing each other with cream has an impact on the skin on skin connection and changes your entire perception about sexual feelings. Be careful having oil with mint in sensitive parts of your body.
If you plan to have sex with a condom, understand that oil-based lubricants tend to degrade latex so, consider that as well. You should also try adding oil to sex equipment you're using for the sex game to increase the sensation.
Checkout: Personal Mini Wand Massager by Yarosi – Strongest Cordless Handheld Vibrating Power, 34.95, Amazon  
11. 30 Seconds Bedroom Game.

Again, this focuses on foreplay, and the importance of a long stretched one to achieve the ultimate sexual fantasy and pleasure. You are also going to need a timer again, this time. Set the timer for 30 seconds and ask your partner to lie down on the bed.
Do whatever you like to them for 30 seconds without your partner having the power to speak or protest; you're in total control of everything. Once the 30 seconds time is up, switch places. Of course, you may not get off in 30 seconds and that is the catch anyway. The idea of this sex games for couples is to improve foreplay, as the longer, you do foreplay normally, the better.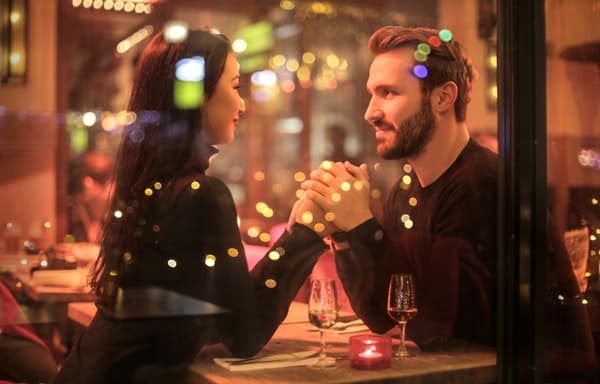 12. The Amazing Race.
Very few sex games for couples bring new ideas to the bedroom as the amazing race, and it's very simple. The two of you lie side by side on the bed and then masturbate. The person that goes off first wins and gets the exclusive right to suggest new sex ideas to the bedroom. This game also removes the taboo that is associated with mutual masturbation, which sometimes can be better than sex.
This guide to great sex is simple to follow and allow couples to discover new things about themselves, ensuring they can improve their sex lives. Try them and find out which one works best for you. Sex games have the capacity to transform your sex live and put you on a new level of sexual experience entirely.