Is your marriage going a rough time? Are you looking for ways to save your marriage from divorce? I want to share with you 39 Ways that you can implement right now in your quest of saving your marriage from divorce. They have been tried and proven by many couples, who have reaped the fruit of observing them. A happy successful marriage.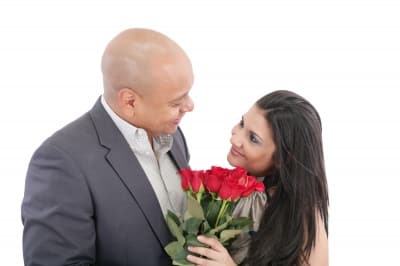 1. Realize it takes two to save a marriage from Divorce
First, you must realize it takes two to save a marriage. But if you are the one who wants to save your marriage from going the divorce route. You need to realize that you are going to have to do most of the work. You can start your relationship by talking with your spouse and explaining the situation to him or her. As clearly and precisely as possible, tell him what benefits and gains are in store when the both of you maintain your marriage, and if they understand, then go ahead and show how it simply cannot work with only one person making all the effort.
2. Monitor Your Reaction
Too many times, the spouse who does not want to leave will badger the divorcing spouse to talk about the issues in the relationship. But, sometimes your spouse needs emotional space. If this is the case, respect his or her wishes.
3. Lower Your Expectations
Saving marriage requires that you don't look for perfection in everything. If he or she has flaws, then it may not the time to point them out. If they do things that get on your nerves, live with it.
4. Chill Out
Saving your marriage from divorce is serious business. But, if you make the repair process too intense, you will scare your spouse away. Instead, suggest that you together do the things you both find fun. When you can reconnect in the small ways, the big things will take care of themselves.
5. Find Opportunities in Times of Trouble
The moment the both of you have come to the unanimous conclusion of saving the relationship hand in hand, you will find that the marriage is not simply easier to resuscitate, but that your combined efforts are actually venues for the both of you to grow and begin loving each other again.As always, adversity and trials are what gives people character and beauty.
In the face of challenge in a marriage that may potentially fall apart, you do not only have threatening possibilities of a future filled with sadness, insecurity, anger, and hopelessness. You also have the opportunity to grow and show your strength and capabilities and capacity to care for your spouse. And more importantly, you also may seem to find in your spouse the traits you may have thought to be long gone.
6. Embrace Emotional Honesty
If games happen to be dishonest, then the best way to overcome that is to become emotionally honest. A start with that is asking directly for what you want without prevaricating and hoping your partner can mind read. Also, it is about getting beyond being overly concerned about what people think.
7. Learn To Create Healthy Boundaries
Couples generally don't know about or understand the significance of healthy Boundaries, and it is crucial to get this clear at this point. We all have physical, emotional, mental and spiritual boundaries, as well as couple and family boundaries, which are often breached because people don't know they haven't got them in place. So make a point of finding out more about this important issue.
8. Develop Vision and Relative Skills
The scripture says that "without a progressive vision, the people perish." This biblical passage points to the fact that we all usually make happen whatever we visualize, for better or for worse. The operative word here is PROGRESSIVE. As already mentioned, couples visualize getting married, having a home and maybe a family together, but often don't go beyond that.
It is important to create a vision for the future you both wish to create. However, in order to achieve that you need to ceaselessly develop your personal relating skills, such as understanding, communication, presence, and empathy.
9. Conflict regulation
It is sad to know that many couples don't understand that conflict is usual and healthy in relationships. What many think is that virtue lies in not having conflict. What is unhealthy is having too much -unregulated conflict, or avoiding it altogether, which may be worse.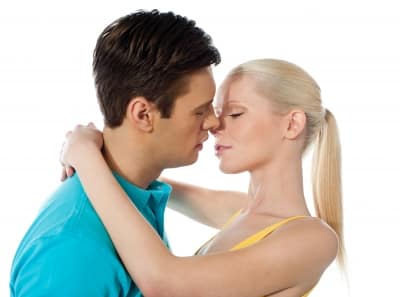 So it is crucial we learn to develop the skill of being able to talk openly and honestly about matters that trouble you and about which you disagree. That will be the beginning of things you need to do to save your marriage.
10. Stop Playing Games
We all play Games, but most of us until we learn about them are unaware that we do so. Games are a dishonest attempt to get our needs met while creating the impression of being honest. In your quest to saving your marriage, the most destructive are the Blame Game, which most people call the Karpman Triangle.
11. Park the Problem
If you always find yourselves continually talking about "the problem", that becomes a problem itself, and it will only serve to bring more distance between you. So what you are required to do is to put "the problem" aside for now. It is crucial that the deteriorating situation is stabilized as soon as possible.
12. Commit Yourself to the Processes Involved
One or preferably the both of you need to commit to this 21 ways of saving your marriage over a minimum 90 days period. This is because there is a need to be wholehearted if you are to make the changes you hope for.
13. Communicate
A good communication is one of the most important things to the success of a marriage. When couples seem to be having problems in a relationship, communication is almost the first thing to stop. So by keeping a very good communication skill can give a healthy way to resolve their arguments.
14. Make the Marriage the Priority
Your marriage hasn't got to the state of breakdown overnight, and it will definitely take time and focused attention to turn it around. Your marriage needs to be prioritized over your work, leisure, your friends and family and even your children. It is in your children's best interest to have two parents in a fulfilling Marriage, To Each Other.
15. Align and Reconnect
It is not possible to resolve challenge or conflict from a position of being disconnected. It is important to reconnect with each other and get into alignment, becoming allies instead of opponents.
16. Look Your Best
Appearance can be a major factor in the odds of success in saving a marriage. Lose weight, rethink your hairstyle. Pay attention to the clothes you always put on. Throw out those baggy sweat pants and old fashioned shoes. Just picture how you would look if you were to look strikingly attractive.
17. Find Some Common Goal
One of the methods, when learning how to save a marriage from the brink of divorce is by finding some common goals you share with your other partner. Getting guidance from reputable marriage counselors like Mort Fertel can be very helpful because his marriage fitness program has helped many and can help you as well put forward some suggestions that are acceptable to both parties in the relationship.
18. Display Random Act of Kindness
In saving your marriage, it also depends on your actions towards your partner. Even though you feel like doing it right now, performing a kind act for your partner can really help to rekindle the marriage. The appreciation of kindness is universal, especially when someone is not expecting it.marriage, it also depends on your actions towards your partner. Even though you feel like doing it right now, performing a kind act for your partner can really help to rekindle the marriage. The appreciation of kindness is universal, especially when someone is not expecting it.
19. Express Your Feelings
It is never an easy thing to express frustrations and difficulties with a person you love most dearly. But you may have to do that anyway, so your partner can understand your own point of view. So having a marriage counselor like Mort Fortel, the author of "Marriage Fitness Tele-Boot Camp Program" can help you mediate by participating in these exchanges and give you the confidence to speak your mind while keeping the discourse rational.
20.Think About the Children and the Future
Married couples with kids in their family should first think about their children before filing for a divorce. It is the children whom will be hurt the most because they depend on their parents. In addition, it is also time to think about the commitment that was made when a couple had their family, about the responsibility of bringing up their
children.
21. Reconsider
It is a good time to give each other time to think about the promises made when you were married. Now is the time to stop the arguments and all the blaming, leave him/her alone and start to recollect your commitment that you promised.
22. Be Willing and Ready To Compromise
As with any marriage or relationship, the word "compromise" plays a very important role in the ultimate success or failure of the whole endeavor. One of the best ways in saving a marriage after infidelity largely depends on how much each party is willing to accommodate the other person, even after series of awful and painful experiences with him or her." A result of two people willing to bend to the needs of the other is the discovery of a middle ground where they can both be pleased with the dynamics of the relationship or marriage life"
Cultivate the habit of appreciating the good in your marriage. If you can't find any, look more closely, for there will always be something positive in your marriage. You would not have married in the first place if there was nothing special between the two of you. This singular act of showing some little appreciation and counting your blessings helps to refocus the marriage, and ultimately save your marriage from divorce. Mort Fertel, a relationship expert, is the author of "Marriage Fitness Tele-Boot Camp".
His life changing and results oriented marriage Fitness programs have helped in rescuing families from this dreadful monster known as DIVORCE. His programs are powerful and proven so you may consider checking them out from the link you will see below.

Marriage

Fitness Tele-Boot Camp

.
23. Listen To Your Partner
Whenever there is a breakdown in marriage, it is often the case that both parties have issues that need to be dealt with. Seek opportunity and make out time to listen to what your spouse has been trying to get across to you.  A communication breakdown is often the root cause of unhealthy marriage, so repairing it can be extremely beneficial when learning how to save your marriage from divorce.
24.  Express Your Feelings
In addition to listening to your partner, you also need to be able to express your own feelings, so your partner can understand your point of view. However, it is never an easy thing to express frustrations and difficulties with the person you love most dearly, so having a marriage counselor, who can mediate and also participate in these exchanges, can give you the confidence to speak your mind while keeping the discourse rational.
25. Be Willing To Compromise
As with every relationship, compromise plays a very important part in the overall success or failure of the endeavor. Saving a marriage also depends on how much each party is willing to accommodate the other person.
At the same time, your partner should be open to your ideas or opinions. A result of two people willing to bend to the needs of the other is the discovery of a middle ground where they can both be pleased with the dynamics of the relationship or marriage
26. Use the Three Sentence Rule
When you need to ask your partner for something that could be misconstrued as nagging, always keep the request at three sentences. "The art of being assertive without coming off as aggressive lies in being succinct and using a warm tone of voice and body language," says Bowman.
"When you keep your requests to three sentences or fewer, it's almost impossible to blame, use sarcasm or use put-downs." It is also a lot more likely that you will get your point across without losing your spouse's attention. Make your request with a smile. Be sincere and encouraging.
27. Remind Yourself You Have a Choice to Stay Married
Many people have been found to be in troubled marriages because they believe they have no other choice. "They think and believe they are stuck and they blame this sensation of being stuck on their spouse" Like Bowman said, "If you are stuck, it is your fault, and not your spouse's". The real fact is, "you are not stuck; you have got choices to make.
The three choices you can make are that you can decide to do nothing and remain miserable; face your fears and strive to save your marriage; ask for a divorce." Choose to either be married or not. So you must definitely make a choice.
28. Learn to Forgive and forget
One thing that is capable of dragging your marriage down is holding onto the past wrongs your partner may have committed against you. Everyone makes mistakes, but learning to forgive those wrongs will pay dividends on your odyssey of learning how to save your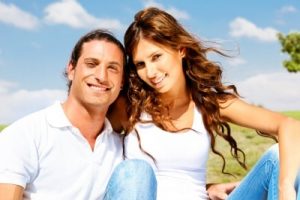 marriage from divorce.
Giving your partner a clean slate each and every day will help your marriage to flourish. Nobody likes being reminded of past slights, whether real or imaginary, and your spouse is no different. Learning to forgive and forget can help to save and bring balance to your marriage.
29. Learn to Display Some Acts of Kindness
An act of kindness is another factor you may want to consider when saving your marriage. Even though you may not feel like doing it right now, showing a kind act towards your partner can help to rekindle the relationship. The appreciation of kindness is universal, most especially when your spouse is not expecting it.
If your partner has a negative attitude toward you, then don't re-confirm that by doing nothing; instead, show your partner how much you still care, and that you still regard and love him/her somewhere deep inside. Kindness should be the foundation of any marriage or relationship, particularly when you are on the quest to saving your marriage.
30. Take off Your Fighting Gloves
Don't duke it out, instead, consider taking a time-out. There is this common concept called "loss aversion" in economics, which simply means we really hate or lose. And when we think we are losing, we fight like there is no tomorrow to try to win," says Anderson. "It happens when couples talk about hot-button issues like sex, housework, money or the kids.
If either person thinks he or she is losing, he or she will ratchet up the stakes and escalate the issue." The next time you see a spousal spat going to a not-so-happy place, take a break and revisit the subject when neither one of you feels overwhelmed by the topic.
31. Become the Best Version of Yourself You Can Be
What are some of the characteristics that made you irresistible some couple of years back? Reflect upon those qualities you have, and try to resurrect them again. It's about time you become daring, adventuresome, caring and charming. Remember it was these qualities that won your partner's heart before; they may do so again.
32. Get Help (Optional) 
Counseling can be a way to explore possibilities. A trained psychologist or Christian counselor will help the both of you work on stabilizing your marriage. It's always helpful to speak with someone outside your circle. Someone who will not offer a biased opinion. If this option is too expensive, most churches offer free marriage counseling.
33. Make Out Time for Vacations
Some women were asked at the Wisconsin Medical Journal, how often they went on vacation, and 20% said it had been six years or more. These non-vacationers were more likely to be stressed and unhappy in their marriages. If there is no time to play and have fun, dullness, boredom often takes hold. Just leaving home and seeing and doing different things can be energizing and perk up a stale relationship and save your marriage.
34. Nurture Yourself
Marriage is about giving, but don't make the mistake of giving too much. "To have a good marriage, you need to be a good you," says Bowman. "Learn how to prioritize and put boundaries around activities that keep you healthy and whole—activities like rest, relaxation, fitness and time with friends."
35. Affirm and Encourage Your Spouse in Words Daily
This is considered one the most powerful step in the entire process of saving your marriage. If you would be consistent in this daily affirmation, then your spouse would have no option, but to reciprocate your love and your marriage will definitely be saved.
36. Take Financial Plans Together
The biggest stressors in any marriage are money. Married couples always worry and complain about it every time.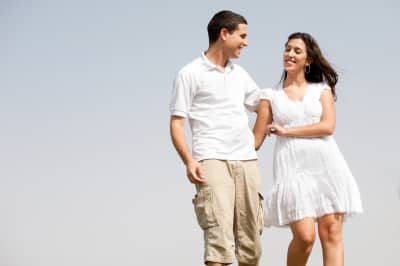 When you notice that you and your spouse are beginning to badger each other, over the bottom-line, it's time to have a penny-pinching powwow. "We are all guilty of something economists call 'passive decision-making,' which just means defaulting to the easy option," says Jenny Anderson, coauthor of Spousonomics: Using Economics to Master Love, Marriage, and Dirty Dishes. "Couples need to make an action plan about how they will manage their money.
37. Just Do It
Yes, by "do it" we mean have sex. Intimacy is an important part of a healthy marriage, and one of the first areas to suffer if feelings are floundering. Sexual encounters can also be one of the quickest ways to reconnect and rekindle your marriage vows with your partner. "Of the many forms of couple intimacy—a smile across a room, a kiss, a touch—sex has the potential to be the most powerful positive physical experience most of us enjoy," says Joel D. Block Ph.D. coauthor of Sex Comes First: 15 Ways to Save Your Relationship…Without Leaving Your Bedroom.
38. Don't Give Up 
According to Dr. David Hawkins, a clinical Christian psychologist, and director of the "Marriage Recovery Center" said that marriage is a marathon, not a sprint. While things may seem critical, you still have enough time to turn things around and live happily again. "A perfect marriage is just two imperfect people who refuse to give up on each other!"
39. Commit Everything to Prayer
Finally, commit everything to God in prayer. According to (Prov. 127:1), it says "Except the Lord builds a city, the builders build but in vain." You must learn to seek the Lords guidance and follow His lead. Prayer is your surest pathway to securing peace in your marriage.
Images courtesy of Vichaya Kiatying-Angsulee at FreeDigitalPhotos.net