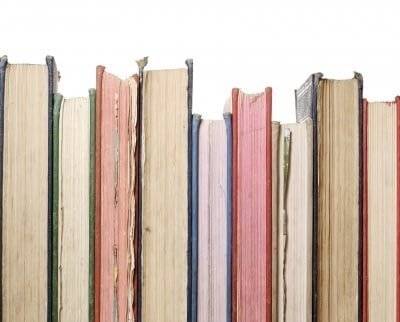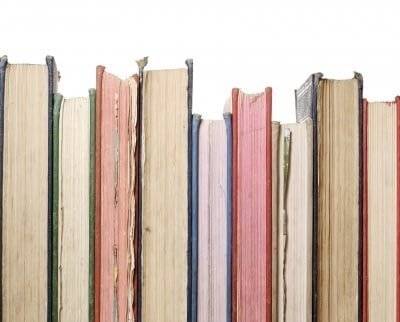 Relationships are not just necessary for our survival, but play a major role in our happiness in life. When we think of being in love, which is a major source of happiness, we think of sharing that with another person.
Yet, we don't get any training or education on healthy relationship habits.  Issues of money, sex, or emotions, all important aspects of adult relationships go unaddressed.
We are left to figure it out on our own.  Navigating our emotions, and the emotions of our partner with these sensitive issues is essential to relationship happiness.  That is why it is important to educate yourself on healthy relationship dynamics, and to practice them.
Below are 31 relationship books that will change your life. Regardless of the state of your relationship, you just might find many kernels of wisdom in these resources. These books are some of the best resources and help I've found for getting in touch with what makes healthy and happy relationship work.
Do  you want a relationship that felt like you were on a honeymoon that never ended? Would you like to never have another fight?  Would you like to always look forward to being together? It is truly possible now that you will be reading through Michael Webb 50 Secrets Of Blissful Relationships eBook.
Having a blissful relationship is the foundation for an entire lifetime of happiness and success according to 50 Secrets Of Blissful Relationships system. The joy, peace and love that come from such a relationship affect your health, your energy, your career, your friendships and basically everything you touch. If you are miserable in your relationship then eventually it will suck the life out of every part of your world then getting into Michael Webb 50 Secrets Of Blissful Relationships book will be the best thing to do.
Michael Webb, 50 Secrets of Blissful Relationships book will let you know things that keep your relationship fresh and spark new life into it. It will teach you how to stop feeling frustrated when your partner runs late, enjoy your dinner, party or visit to a friend's house argument-free and stress-free. You'll also learn a unique twist to buying flowers, a creative way to cheer your partner up at work and 7 seldom used words that really touch the heart.
Dr. Gary Chapman has provided engaged and married couples with a wonderfully useful and clear way of discovering and communicating with each other about their most important needs. In fact, Dr. Chapman is helping us realize the ways in which we
experience love differently from person to person. You may feel great love towards your partner but be expressing it in a way he or she can't readily experience because their "Love Language" is not the same.
For example, I may buy wonderful gifts for my wife to show how much I cherish her–the Love Language of Gift Giving– and expect her to be deeply grateful. But it may be that it would mean far more to her if I would simply take out the garbage since her love language is "Acts of service".
If you want to experience quick improvement in your ability to understand and fulfill needs in your relationship, read The Five Love Languages. In this book, Dr. Chapman, who has effectively counseled couples for many years, offers thorough descriptions of each love language and how to successfully share them for a love-rich partnership.
If you do love your spouse, and you have trouble showing it, then this book packs a lot of practical advice that will help your relationship. It can be eye-opening to the reader as to what things make them feel loved, and it can help them understand why their spouses simply do not respond well to them .
This book offers helpful and practical hints on how to act towards a partner with a certain type of "love language". These are grouped into 5 categories, categories which make sense to an outside observer, but might get lost to someone in the midst of a relationship. Navigating these successfully can prevent misunderstandings.
Love & Respect: The Love She Most Desires; The Respect He Desperately Needs by Dr. Emerson Eggerichs
In this amazing relationship book, Dr. Emerson Eggerichs makes a very simple proposition; most of the problems between a man and his wife are communication gaps. Furthermore, these divides can be overcome if the couple can embrace the true meaning of Ephesians 5:33, "Each one of you also must love his wife as he loves himself, and the wife must respect her husband." While this may seem like easy concepts to understand, Dr. Eggerichs explains the common ways men and women fail to grasp them.
Using examples from couples that he has counseled, the author covers the wide array of things that can go wrong when a man and his wife fail to employ the wisdom of Ephesians 5:33. In fact, it is these case studies that will strike home with most readers as they will inevitably see a little of themselves in the examples. After examining the common ways couples can fail to show true love and respect to one another, Dr. Eggerichs provides clear ways for a man and wife to immediately change their ways in their relationship.
If you read nothing else regarding marriage and relationships, read this book!!! I have read many books, and attended many classes, seminars, etc. and nothing compares. This is the best, most interesting, insightful, profound, life-changing resource I have ever come across on this topic. You and your entire family will be blessed by this–even if your spouse does not go through it with you.
This book will help those who are considering marriage, those who are newly married, those who have been happily married for years, those who are in a crisis in their marriage, and those who have experienced the pain of a broken marriage.
Why Men Love Bitches: From Doormat to Dream girl – A Woman's Guide to Holding Her Own in a Relationship by Sherry Argov
Do you feel like you are too nice and soft? Sherry Argov's national bestseller Why Men Love Bitches delivers a unique perception as to why men are attracted to a strong woman who stands up for herself. With saucy detail on every page, this straight to the point guide reveals why a strong woman is much more desirable than a "yes woman" who routinely sacrifices herself in a relationship.
The New York Times bestselling author provides convincing answers to the tough questions women often ask:
a. Why are men so romantic in the beginning and why do they change?
b. Why do men take nice girls for granted?
c. Why does a man respect a woman when she stands up for herself?
Full of advice, hilarious real-life relationship scenarios, "she says/he thinks" tables, the author's unique "Attraction Principles," and an all-new bonus chapter, Why Men Love Bitches gives you bottom-line answers. It helps you know who you are, stand your ground, and relate to men on a whole new level. Once you've discovered the feisty attitude men find so magnetic, you'll not only increase the romantic chemistry—you'll gain your man's love and respect with far less effort.
Being a bitch here is defined not in a negative context. A Bitch is someone who loves herself more than any man, and will never let a man control here life, no matter how much she loves him. She doesn't take shits from men and definitely doesn't tolerate being looked down upon like a doormat. She's independent, strong, intelligent, and has a life of her own. She doesn't sacrifice her other relationships just to suit the schedule of her boyfriend.
A bitch believes that a relationship needs mutual respect and trust between the partners. She believes that she deserves only the best because she's willing to give her best in return.
Kara King's controversial dating and relationship advice book, "The Power of the Pussy", shares 12 powerful secrets that will transform any woman into the type of strong, desirable woman that can effortlessly obtain what she wants from men; including the love, respect, and relationship she desires.
In this book you'll learn valuable lessons that will teach you how to…
-Flip the switch in your female brain, so you can beat men at their own game… 
-Have men lining up to date you and desperate for your attention… 
-Get over a divorce or break up, heal from a broken heart, and never be sad over a man again! 
-Become the type of woman that commands respect from men… 
Every woman who is dating, from teenager upwards, deserves to know about the 'player' men she writes about. Some players are harmless & easy to pick out that they are just after sex. Others are more insidious & predatory – they seduce, mislead by suggestion, lie outright, deceive, manipulate and use women. You will learn the difference between personality and character.
Best be prepared… Figure out the game, avoid being used. Read the book and apply the principles; she has nailed down the player mindset 100%! Real gifts to women everywhere, if you are single and dating, don't venture out there without reading this book first!!
An excellent book that I think married and single people who would like to one day marry should read! John Gottman and Nan Silver studied marriages for over twenty years, following the same couples. They observed how the couples talked to each other…the everyday chit chat, the serious conversations and even the fights. What they peculiarly observed is that fighting is not the main thing that breaks relationship up. In fact, fighting can be good for marriages in some ways.
What they did find is that in the couples who remained married and reported being happily married, there were elements of behavior present that aided in getting through disagreements and fights. In the marriages that ended or were unhappy, there were elements that were also present that contributed to the breakdown of the relationship.
The best part of the book is that if you and your partner are BOTH willing to do so, you can learn to incorporate the seven principles into your life together so that you can love each other, even when you are in disagreement or a difficult time.
It's in workbook style, so it takes some work if you read it as a couple, but if you're open minded and you make yourself vulnerable to your mate, it's worth the process! This book is immensely practical as a guide to what matters about how couples treat each other, and why these things matter so much.
I learned a lot from reading this book. I studied law before I began practicing it, so why not study marriage before embarking on a lifetime with someone?
Approaching the study of relationships from a psychotherapist's perspective is How to Be an Adult in Relationships: The Five Keys to Mindful Loving. Teacher and writer David Richo gives practical and spiritual exercises for couples and singles who want to have mature and lasting relationships.
Emphasizing paying attention and letting go, Richo gently and compassionately coaches readers on what he calls the five A's: attention, acceptance, appreciation, affection and allowing. His book, which proposes "letting go of ego," will help those seeking personal transformation in their relationships.
This book is obviously written with a lot of care and love. This book will help you realize that what you thought was love was not really love. It was just personal gratification. After reading this book I really have a better understanding of what a true loving relationship is.
I highly recommend this book. If you are fed up with the unenlightened drone of typical relationship books, then this is the book for you. Topics such as How to keep your Man/Woman, The Rules for Dating, What women/men are really saying etc will not be found among these easy to read pages?
Why Can't You Read My Mind? Overcoming the 9 Toxic Thought Patterns that Get in the Way of a Loving Relationship by  
This book teaches you how to communicate verbally those things you expect him/her to be able to 'just know'. No one can tell what's wrong with you by the look on your face, or your body language. In all reality how is anyone supposed to know what's burning inside your mind, when you stare madly at them across the room. You ignoring them, or play mind games and getting mad they don't 'know' what the deal is, does not make the situation better.
It doesn't matter how long you date someone, they will never be able to KNOW every emotion lingering inside your body- unless you tell them. Just because you have to say it does not mean you're not meant for each other, or you are not soul mates. He just isn't a mind reader, and you shouldn't expect him to be.
Everyone is raised differently. Things you grew up doing because that's what your parents taught you, is not the same for every family. Just because something pisses you off and you silently keep repeating it he's not going to ever pick up your wavelengths.
This is the best relationship self help book you will ever see, maybe for now. I will advice every woman to read this book before moving in with a man, just because I know how frustrating it can be. You can come home and walk into a messy place and NOT take it personal. It has absolutely nothing to do with you. These are some of the things you will learn from reading this book, it will turn your relationship around for good.
Julie lays out the techniques and supplies the tools for rich and conscious relationships—with a partner, a lover, a friend, a family member—or all by yourself. The Relationship Skills Workbook is called a D-I-Y for a reason: each section gives you the information you need to work through real-time exercises. The concepts are elegant and simple; the exercises are easy and fun to do; the results are life-changing.
The consciousness skills Julie teaches are about being alive and passionate in all of your relationships. This book shows us that there are alternatives to breaking up, that we can make choices that lead us back into the love and passion that brought us together in the first place. And she tells us how to get there, starting from where we are
It is filled with provocative, yet simple exercises, which call for taking action, and not just sitting back, to read another how-to- fix-your-relationship book of "good" ideas. If you are looking for a resource which provides out-of –the box perspectives and the guidance to propel you into harmony in your relationships, this is the book for you!
Dr. Julia Colwell presents a practical guide for building a conscious partnership based on cooperation and trust offering relationship-saving techniques and on-the-spot conflict resolution tools for disarming the explosive clashes that most commonly break couples apart.
Deal Breakers: When to Work On a Relationship and When to Walk Away, really gives you sound advice and an ulterior perspective to take into consideration when you feel stuck on a relationship merry go round. Practical and to the point gently but bluntly. Puts into words what is being felt inside when you know something just isn't right but have a hard time defining what it is and being able to determine what action to take. Love the author's attitude as far as that you don't have to feel guilty for taking actions to have a happy life… after all…you only get one!
This book is great because it helps you step out of the "love bubble" where you are blind and think he'll get over it one day or he'll change, and allows you to view him for what he really is. Also gives you the tools to decide whether to work on the relationship because you love him, or walk away. Haven't finished it yet, but so far it's really helped me clear my mind and step away from the "oh woes me" to the idea that I still have my own life and can choose the path I want to take.
Dr. Bethany Marshall is here to remind women that relationships — like "business" relationships — are deals. In the business world, a deal breaker is the one nonnegotiable term that, if not agreed to, means the deal is off. But in the world of relationships, identifying your deal breaker can be much more promising, as it holds out the possibility of helping you to understand where the relationship has gone wrong, what needs to be done in order to make it better, and when to walk away because you're doing more work than him to fix it.
The author has studied married couples for decades and postulates that we are always making bids for connection that we can turn toward, away from, or against (with hostility). He illustrates how we can be more accepting and understanding of most behavior as a bid for attention and turn toward people more easily. He points out how our family dynamics affect our bidding, has a theory of a number of personality types we all exhibit that need to be in balance, and shows that our own dreams often have a subtle influence on our bidding and those who are trying to respond to us.
He says that those who fight do better than those who turn away, and that life isn't about controlling our emotions and replacing negative ones with positive ones (the falseness of the positivity brigade and their useless aphorisms), but experiencing and working through them with our partners, co-workers, children, and siblings
From the country's foremost relationship expert and New York Times bestselling author Dr. John M. Gottman comes a powerful, simple five-step program, based on twenty years of innovative research, for greatly improving all of the relationships in your life—with spouses and lovers, children, siblings, and even your colleagues at work. In The Relationship Cure, Dr. Gottman:
* Reveals the key elements of healthy relationships, emphasizing the importance of what he calls "emotional connection"
* Introduces the powerful new concept of the emotional "bid," the fundamental unit of emotional connection
* Provides remarkably empowering tools for improving the way you bid for emotional connection and how you respond to others' bids.
I Love You But I Don't Trust You: The Complete Guide to Restoring Trust in Your Relationship by Mira Kirshenbaum
This book is written for practical use, rather than from an intellectual perspective. For that reason, it should be of great value for people who are in the midst of relationship issues and eroding trust. After initially giving the reader the tools to assess if the relationship can be healed, the author presents different practical methods to restore trust in all kind of relationships.
Mira has done an excellent job, not only by describing basically every trust related relationship issue I've experienced, but by explaining the mental state/beliefs/perceptions that underlie them. Her commitment to transparency and honesty is undeniable, as she shares details of her own relationship troubles and carefully advises which sticky situations are potentially fatal/toxic to relationships, and which are surprisingly easy to recover from.
In this complete guide, couples therapist Mira Kirshenbaum will also help you understand the stages by which trust strengthens when the rebuilding process is allowed to take place. And you will learn how the two of you can avoid the mistakes that prevent healing and discover how to feel secure with each other again.
Whether broken trust is due to daily dishonesty, a monumental betrayal, or even a history of hurts from the past, it can put a relationship at risk. This  book will show you exactly what to do to restore trust in your relationship, regardless of how it was damaged.
This book has very little and everything to do with creating meaningful relationships with others. Its sole focus is about creating a loving relationship with yourself. It gives real world examples of how we create our own hell. If we can create it, we can destroy it. This book looks at how and why we've created a dream of hell and sheds light on how we can turn that dream into a dream of heaven.
This book starts off discussing love on a conceptual level but then turns into more of a How To book…which is the part you will enjoy most. This is sometimes a very hard concept for women- since many are taught at a young age to always put people's needs ahead of their own. They end up letting themselves go and resent their family for not appreciating all the energy and effort they put into the family- when in reality that was never asked of them.
The book is really simple to use you simply look at your birthday and someone else birthday (actually birth sign or birth week) and you get a page that describes a profile about the relationship. What you will really appreciate in this book is that not all of the relationships are love based but friendship, romance, family and business.
You will find yourself reaching for this every time you enter into a new relationship. This book will truly become one of the best investments that you will ever make. It never gets old, its like the words on the pages change every time you meet a new person. Trust me once you've made an acquaintance with someone you've never meet before you'll be racing home to read what this book has to say about your guys compatibility.
This book was incredibly encouraging and incredibly comforting at the same time. It is so easy for people to view their relationships with other people in terms of what they can get out of them. Or, we can fall into thinking of relationships as God's gift to make us happy.
Rather, the authors point out that God has given us relationships with others in order to make us holy and more like Him. If we believed this as we approached other people, it would radically transform our petty, insipid relating into something life-giving and robust, imaging the Kingdom which Christ came to bring.
Yet at the same time that they were throwing down the gauntlet and challenging us to give our all for the Lord, the authors were saturated in grace and gospel. I came away from this book with a simple confidence that God has given me everything I need by His Spirit, and that I can in hope move forward in greater obedience. Christ has given himself for me, so it's the least I can do to share his mercy with others.
So many useful advice on relationships with parents, sibling, people at work, friends, husband and wife, etc. He explains that relationships represent one of the chief ways God sanctifies us. You will be aiming to read it at least 3 times a year, lots to take in and apply. It keeps going back to real life situations to show principles. It is also constant in referring to the Bible and applying it to the topic.
Best book on relationships I have come across. According to the author, what happens in the messiness of relationships is that our hearts are revealed, our weaknesses are exposed, and we start coming to the end of ourselves. When this happens, we reach out for the help God alone can provide.
The book provides a solid foundation to explain the myriad emotions we have to work through as we separate from a loved one: denial, fear, adaptation, loneliness, friendship, guilt and rejection, grief, anger, letting go, self-worth, transition, openness, love, trust, relatedness, sexuality, singleness, purpose as well as freedom. Every chapter ends with a self test to evaluate your progress.
This is a book you will read in one shot to understand the road ahead and then, as you walk the road, you will be able to read one chapter at a time according to how it resonates with you. It had a profound impact on me. It's a very good mix of hands-on tips, theoretical concepts.
I recommend this book to all in a tough relationship. You will not regret it regardless of whether you decide to complete the process or stop mid-stream during the process. There is an appendix on Healing separations which is most interesting. I also loved learning about growing relationships and common misconceptions associated to these relationships. Of note as well, the bibliography is quite extensive and helps determine what to read next.
Overall this was a very helpful book. I had looked through it many years ago but picked it up again recently to help me understand what a friend of mine is going through now. I was surprised when the book made me aware of some unresolved feelings from my own past relationships that I thought were no longer an issue for me. Each chapter is very valuable in the concepts that it expresses and the way it gets you thinking and feeling about yourself and your situation.
This book will give you a great deal of self awareness and leave you feeling empowered and excited to tackle those old issues now and make your life the best that it can be. I definitely recommend this book for anyone who has lost an important person/relationship in their life. It will give you tools and ideas on how to cope and recover.
This book will change the way you look at all of humanity, as well as your own behavior. The sense of clarity, peace, and empowerment you will get from this book will make it one of my new favorite books.
If you think it would be too emotionally uncomfortable to read something like this then you especially need to read it. It will help you recognize and get your sanity back if you are living with a partner that abuses you verbally.
Also, if you are unsure of what verbal abuse is, you will know by reading this book. You will learn new ways to respond to the abuse and how to know what is "them" and what is "you". Verbal abuse can be subtle sarcastic digs or can be full blown name calling and threats. All of it messes with you, all of it changes you.
Verbal abuse can break a strong woman down until she is an empty shell, it's wrong and it's serious and many women don't know they are with a verbal abuser or realize they are a victim. Grab this book with a pencil and highlighter pen, get a good therapist lined up for support and read carefully to know what you are dealing with.
Drawing from hundreds of real situations suffered by real people just like you, Evans offers strategies, sample scripts, and action plans designed to help you deal with the abuse–and the abuser.
This timely new edition of "The Verbally Abusive Relationship, Expanded Third Edition" puts you on the road to recognizing and responding to verbal abuse, one crucial step at a time!
So basically, if you're a woman and you suspect you may be in a verbally abusive relationship or if you have a friend (who's a woman) that you're concerned about and you want to know how to recognize the subtleties of verbal abuse than this is the book for you.
Mr. Harvey gives straight, common sense advice about men that could be used by teenage girls just beginning the dating cycle to women married/divorced with kids. Several of his examples are with divorced women with kids: when to introduce your kids to the man you are dating; if a man is truly interested in a long-term relationship he will make an effort to include your kids on dates, etc.
As for younger women starting to date, this book could be very insightful. Respect yourself and a good man will respect you. He recommends not having the first sexual encounter for 90 days. He uses the advice of starting a new job and having to wait 90 days for the "benefits" to kick in (health insurance). I felt the book was primarily geared toward young women just starting to date…
As for married women, Mr. Harvey gives some advice on keeping your man happy at home. Why they cheat and who they cheat with. He states that men will cheat if they aren't getting "the cookie" at home or if "the cookie" is not like he wants it to be. He mentioned that men will cheat and not consider it cheating, just having sex. I laughed at his joke about how men will deny their butts off when caught cheating–even in mid "pump" with their social security numbers tattooed on their butts. There is a section on forgiving a man who has cheated, too.
He mentions how women should deal with a momma's boy. What questions a woman should ask a man she is dating (both early in the relationship and later). He explains what type of answers women should receive if the guy is committed to a long-term relationship or a fling. He uses the analogy of sports fishing: keeping and tossing back.
He talks about the first words out of a woman's mouth when a guy begins talking to her. Women set the stage for how the guy will see them and treat them: long term material or a quick toss. He mentions how men will do almost anything to get sex and how not to be used for sex if your goal is a long-term relationship.
I recommend it for any woman struggling with relationships with men. It will bring  a lot of clarity to what you have been going through and make you realize what to look out for in men.
This book will place you in an optimistically cheerful mood. It is tremendously insightful. Most relationship books speak to one gender. This book spoke to both. Despite being written by a man; the book's point of view was balanced. It didn't have a masculine slant. Both men and women can appreciate this book. Every page was packed with theories, ideas, comments and thoughts that help conceptualize feelings about the opposite sex, marriage, family, and love. It was also clever of Harper to weave a tender love story in the fabric of the pages.
This is an excellent book and should be in the personal library of every African American. Mr. Harper explores how male/female relationships among African American have devolved into its chaotic and inoperable state as well as what we need to do to restore the cornerstone of our community, the black family. A very interesting read which is as much of a personal journey for the reader as it was for Mr. Harper. I highly recommend!
So I have to give Hill credit for aggressively tackling this subject/issue. As a young Black man aspiring to be successful and raise a beautiful Black family, The Conversation will help you take on a new perspective of your Black people and your community. This is a mass effort, everyone being accountable to each other, men and woman.
Unfortunately, we fight against everyone's own morals and ethics. Everyone wasn't raised the same way and therefore may not have the same opinions and beliefs about how things "should be". So I believe that you should do whatever makes you happy without hurting anyone else. You will enjoy the interviews by both sexes on why they believe people don't remain monogamous. You will also have a good understanding on how women think and even how other men think so you will try not to be like them.
You will learn how to take a step back and evaluate your own moral, ethics, value, and beliefs about how you should treat a woman, act like a gentleman, and raise a family.
We protect our wounds for a reason- to prevent us from experiencing more pain. The problem is, by not exposing them to be properly treated; we in turn create our "fear dance" that he talks about, causing more and more relational issues. Read it only if you are ready and willing to let your wounds be exposed. It always hurts exposing a wound to the air for observation and proper treatment, but without allowing the Healer to properly heal it, we do ourselves and our relationships a disservice. Highly recommend but you must be ready to want to change.
The book has a lot of good information to make the reader understand their communication styles and the communication styles of others. The biggest thing I took away was realizing that in relationships of all kinds you need to make sure you are on the same team. You need to make sure you are not trying to beat the other person out and likewise that they are not trying to do the same to you.
In this paradigm-shifting book, Gary Smalley unravels the DNA of relationships: we are made for three great relationships—with God, others, and ourselves—and all relationships involve choice. Gary exposes a destructive relationship dance that characterizes nearly every relationship conflict, and he offers five new dance steps that will revolutionize relationships. "The DNA of Relationships, " the cornerstone book in Gary Smalley's relationship campaign, will revolutionize your marriage, family, friendships, and work relationships.
This book is amazing! It gives great insight and shows the male and female perspective of relationships. It Gave great insight for women, men, and couples on how to make changes for themselves to help them become a better partner or individual. The book even has some spiritual/religious basis for becoming a better partner and couple. Quick read that delivered the necessary message without all the extra colorful language. I would recommend it to those who are single or in a relationship!
This book helps you stay on track on what is important to you when it comes to a romantic relationship. It's simple & quick to read and a reminder of how to put love into action.
"Love understands that hurt people hurt people, but it has hope that if given the chance, healed people can heal people." -Rob Hill Sr
"For Single People Who Still Understand the Value of Relationships" is everything that it appears to be. This book gives vital insight on the different dynamics of relationships and love in an uncanny fashion. Relationship expert, Rob Hill, is setting a new standard for singles, new couples, as well as seasoned lovers. Not only will they value relationships more, they'll have a better understanding of what it takes to date, relate, and grow as individuals to better their chances of finding, enjoying, and sustaining a healthy relationship in today's times. This book is fun, energetic, and filled with wisdom. Get ready for the journey of a lifetime.
This book is truly a lesson in love! Very simple and easy to understand advice. I recommend this book to anyone, whether single or not.
As opposed to The Verbally Abusive Relationship by Patricia Evans, this book was fair, even and dedicated to working toward a solution. It explored in depth (or rather, encouraged the reader to explore in depth) the root causes of abuse. It explored the reasons why people become abusive, and why people become targets of abuse. The reasons are remarkably similar.
This book encouraged introspection, rather than blaming. By the broadest definitions, everybody is abusive at some point in their life to some degree. When you recognize that certain behaviors are abusive–or shall we say, they cross a boundary?–you start to see it everywhere. A lot of people cross boundaries with good intentions and with very light hearts. It's understandable and easy to forgive. Others do so maliciously to control their partner.
This book accentuated the fact that "abuse" is a term which describes an entire continuum of behaviors, from mildly annoying to severely damaging. I guess that is the point of self help books–to make us think about our lives and relationships in another light, with the goal of using that information to improve things? I think that this book could be an interesting read for anybody, not just people who have a history of dishing out or accepting emotional abuse. It has a lot of interesting things to think about.
The book starts with some broad defining chapters, and then moves on to discuss the root of abuse. The book then has chapters that are checklists for both "how to stop being abused" and "how to stop abusing." It assumes that people want to change for the better and are capable of doing so. This is a big improvement from The Verbally Abusive Relationship.
I easily give this book an A for its coverage of the subject matter and I recommend it as interesting reading to people who are interested in human psychology, interpersonal communication, or those who recognize that something in their past or current relationships is uncomfortable to them. You will learn a lot and also make some positive changes in your attitude toward others.
             23. Too Good to Leave, Too Bad to Stay: A Step-by-Step Guide to Help You Decide Whether to Stay In or Get Out of Your Relationship by Mira Kirshenbaum
The book goes through a series of diagnostic questions to provide clarity on whether an "iffy" relationship is "too good to leave or too bad to stay", with plenty of examples & case studies. At the end of the book, the author lists additional resources (books) on how to move on if you chose to go; and another list on how to strengthen your relationship & improve communication if you chose to stay.
This is not a book for you if you're looking for a quick answer or some kind of an external approval to get out of your current relationship. The premise of this book is that trying to weigh the options of leaving or staying in a relationship is a losing game…but it's also what most of us do when we feel uncertain about the relationship we are in. A relationship can feel good one day and bad the next, so it is almost impossible to weigh the good against the bad.
This book takes the approach of asking a series of questions. Some questions focus on what we might think of as minimum qualities for a relationship: When the relationship was at its best, was it really very good? Does your relationship support your having fun together? 
Some questions focus on qualities that make a relationship a positive experience: Do you have a unique sexual attraction to your partner? Is there a demonstrated capacity and mechanism for genuine forgiveness in your relationship? 
A few questions focus on signs that you've made up your mind, but just haven't realized it yet: If God give you permission to leave the relationship, would you be relieved? Have you already made a concrete commitment to pursue a course of action or lifestyle that definitely excludes your partner? 
A relationship where you feel demeaned, where there is no trust, or where there is a constant threat of physical violence should be left, regardless of the good things it has going for it. It's easy to convince yourself that the good offsets the bad, but some things are simply too bad to put up with, and significantly predict unhappiness.
On the other hand, if one has a relationship where they feel supported, they can trust their partner, where both parties are attracted to each other and enjoy touching each other, and they think their partner is truly a good person, it is likely that the bad parts in the relationship can be overcome and that the good is enough to make the relationship worth staying in. This book is indeed amazing, you will learn a lot from it.
    24.The Truth: An Uncomfortable Book About Relationships by Neil Strauss

I found this book exceptionally helpful for people when resolving their feelings about my marriage. Like most relationships, there was both good and bad, and trying to decide if it was more good or bad drives most people insane. This book will allow you to really evaluate the good and bad parts and give you the confidence to make a decision with very little questioning of it later. The fact that a book can give you the confidence you couldn't get from friends, family, or therapists, makes it really impressive. I highly recommend it for anyone suffering from indecision about a relationship.
Neil is brave. In this book, he is incredibly vulnerable and explores the questions that many have. This book is incredibly well-written (he's a New York Times bestselling author for a reason) and incredibly engaging. Once I picked it up, it was difficult to put it down. I highly recommend this to anyone who wants to explore their beliefs and better themselves.
Neil is so vulnerable, honest, brutal, and compassionate in sharing The Truth. I am so grateful that a man was able to go through this *and share* all of this sticky, gooey, gross, beautifully inside-out journey. Hearing it read in his voice was a transformative experience.
The end of the book may be a foregone conclusion, but it – odd as it is to say this about somebody's lived experience – feels earned; you understand why Neil behaved the way he has. You see how, despite having a sexual resume that would make Wilt Chamberlain and Gene Simmons envious, he's still the same bundle of neuroses and insecurities that he always has been. Until he's sorted his issues and fought his demons, he can't let anyone else in, including himself.
You think you know what The Truth is about. It's not about Neil Strauss seeking redemption or making amends for his old life. It's about trying to figure out who he is and why he does what he does. There're no excuses being made here, no attempts to deflect blame. It's, well, the truth; naked and raw
This book delves deep into the destructiveness caused by generational codependency. It will help you understand yourself better, and learn how to establish healthy boundaries in your relationships with others. This book takes an approach to dealing with codependency from a Godly standpoint. Very, very good read!! For anyone that is struggling in their life!
Of course not everyone is codependent, but I think everyone can find tidbits of insight learning about any topic, that can help in life. I'd recommend it to anyone and everyone who is interested in learning more about themselves.
These bestselling doctors walk you through their ten proven stages to recovery from codependency that results from external circumstances. Humans are susceptible to codependency because of our sinful tendency to use defense mechanisms to fool ourselves. In codependent relationships, deceitful games are played, and important Christian principles are often taken out of context and abused.
God wants us to have healthy relationships with a balance between being dependent and independent. The doctors describe how the most effective means of overcoming codependent relationships is to establish or deepen a relationship with Christ Himself. They describe the causes of codependency, pointing out the factors that perpetuate it, and lead readers through their ten stages of recovery.
The last half of this book is a step by step guide, very practical. The title is a bit sensationalistic….to try to get people with issue to pick it up perhaps? I don't know. But I feel like it was inappropriately titled. Because really, it's more about getting healthy IN relationships.
This is a fantastic book. I practiced some of the techniques the other day at a gathering of a few new acquaintances, and they worked like a charm. Whether you're attracted to someone, need to get ahead in business, or simply want to increase your friendships (face-to-face or online) this book carries a lot of advice. 92 examples, to be precise. It guides you on how to start a conversation, the tempo you should use, reading non-verbal signs and all the suave techniques to mingle your way into a crowd of strangers.
All in all it was a lot of effort, just to meet people who weren't all that interested in talking to begin with. Although, the book contains several good tips, my advice is to use them sporadically, and only when you are extremely interesting in getting to know someone.
The author has spent her career teaching people how to communicate for success. In her book "How to Talk to Anyone" (Contemporary Books, October 2003) Lowndes offers 92 easy and effective sure-fire success techniques– she takes the reader from first meeting all the way up to sophisticated techniques used by the big winners in life. In this information-packed book you ll find: 9 ways to make a dynamite first impression 14 ways to master small talk, "big talk," and body language 14 ways to walk and talk like a VIP or celebrity 6 ways to sound like an insider in any crowd 7 ways to establish deep subliminal rapport with anyone 9 ways to feed someone's ego (and know when NOT to!) 11 ways to make your phone a powerful communications tool 15 ways to work a party like a politician works a room 7 ways to talk with tigers and not get eaten alive
In her trademark entertaining and straight-shooting style, Leil gives the techniques catchy names so you'll remember them when you really need them, including: "Rubberneck the Room," "Be a Copyclass," "Come Hither Hands," Bare Their Hot Button, The Great Scorecard in the Sky," and "Play the Tombstone Game, for big success in your social life, romance, and business.
The book focuses on the importance of respect and the art of listening when it comes to communication.  Though much of it may seem like common sense, I found the book to be extremely informative when it came to giving the reader a basic understanding in terms of how men and women communicate ideas differently.
I must admit that the book does make significant generalities of both men and women to a frustrating extent.  Nonetheless, the book does provide insight to the a man or woman on how to deal with the opposite gender, especially when it comes to the "disappoint" phase as described by Sheikh Yaser Birjas.
Women tend to offer unsolicited advice to those they love.  They try to help the people they love by advising them on how to improve themselves.  A man often times misinterprets the advice he receives by a woman as though the woman is trying to control and change him.  Similarly, women like to discuss their feelings when they are upset.
Men tend to offer solutions when they hear someone who is upset.  However, a woman is not looking for a solution, rather she is looking for someone to listen to her and validate her feelings.  A man often times tends to invalidate a woman's feelings when he offers a solution without listening to the woman's feelings.
Dr. Gray also delves into how men and women cope with stress differently.  Men tend to pull away and want isolation as they think about what is bothering them.  Women tend to want to discuss their problems.  A woman may start asking questions and delving into her man's problem when she feels as though he's not himself.
The man often times will get annoyed by the woman's inquiries when he prefers to be alone and deal with his stress by himself.  The woman's inquisition into the man's problems may prevent the man from dealing with his stress, escalating the situation.
Dr. Gray also discusses what men and women need from a relationship.  Men tend to need a love that is trusting, accepting, and appreciative, while women need a love that is caring, understanding, and respectful.  What often occurs is that men and women tend to give their partner the type of love they need themselves instead of the type of love their partner truly needs and cherishes.  The author also discusses how men and women keep score differently in the relationship.
28. Safe People: How to Find Relationships That Are Good for You and Avoid Those That Aren't by Henry Cloud and John Townsend
This book is an eye-opener for everyone in a relationship. After reading this book, you will understand why God created community and how important it is to have safe people in your life who are God-given, loving and accepting. I highly recommend this book to anyone who has struggled with the need to be self-sufficient and isolated.
The subtitle of Safe People is exactly what this book is about: finding good people for all types of relationships. Part one explains what a "unsafe" person is by identifying personal and interpersonal traits. These individuals are typically categorized as critics, or irresponsible.
Unsafe people do the following: believe they "have it all together" instead of admitting weaknesses; go on the defensive instead of accepting feedback; act self-righteously instead of humbly; apologize instead of changing their behavior; avoid working on problems instead of dealing with them; demand trust instead of earning it; believe in their own perfection instead of admitting faults; blame others instead of taking responsibility; lie instead of telling the truth; are stagnant instead of growing (related to self-awareness); avoid closeness instead of connecting; are only concerned with "I" instead of "we"; resist freedom instead of encouraging it; flatter instead of confronting others; condemn instead of forgiving others; stay in a parent/child role instead of relating as equals; become unstable over time instead of remaining consistent; are a negative influence on others; and gossip instead of keeping secrets. (So yeah…watch out for those people…) All is not lost though.
Part One explains how people lose their "safety", which leads to self-awareness and change.
Part Two describes if and how one may actually attract unsafe people or fall into unsafe relationships. Just when it appears that hope is merely a distant echo.
Part Three clarifies what a "safe" person is, how to be one, how to find one, and when to move on. Despite the religious overtones, this book was very informative, interesting, and provocative.
This is a must read for any couple, especially at the beginning stages of a relationship. It gives sound, helpful and practical advice which if put into practice can reduce arguments. It makes you take a look at yourself and helps you to understand your partner better. It is a book that should be read again and by both partners lest you lose your way again later down the line or change partners.
Great book with principles and actions you can begin applying to your relationship immediately. The underlying themes of the book are…
Don't sweat the small stuff
Stop and think before you speak or take action.
These 2 guiding principles can eliminate so many issues. I recommend this to anyone in a relationship or even single people to apply to their next relationship. Great book and you don't have to read from front to back but can jump around to what interest you. Full of short stories and anecdotes that help you open up to a different, less stressful way of thinking about things, relationships and life.
In one hundred beautifully written but very practical essays, Richard and Kris Carlson show readers how not to overreact to a loved one's criticism, how to get past old angers, how to let go of your top three pet peeves, and how to choose peace over irritation.
They include such helpful advice as thinking before you speak, learning to cast away jealousy, avoiding one-upping, and not confusing your own frustration with a problem in the relationship. Essays such as "Try Not to Treat Ordinary Stuff Like Front-Page News" and "Become a Low-Maintenance Partner" will spur discussion with your spouse that will shed new light on even the longest-term relationships.
Don't Sweat the Small Stuff in Love is the book that will help make you and your partner's life together more peaceful, less stressful and more fun.
This book in a word: fluff. There are 100 short chapters, each on an idea to improve your marriage. But there are actually about 5 ideas, rephrased 20 times each. Each chapter follows the same format: introduction of the idea, a story illustrating the idea, the author telling how he and his wife live the concept perfectly, and a disclaimer. For example, in the chapter on Allowing Your Partner Some Eccentricities they say, "Now, we're not suggesting that you put up with any truly neurotic behavior."
The author writes with extreme compassion for both the persons suffering from BPD, and those who love and care for them, holding out hope all along the way. The advice is very useful, and not just to individuals who have BPD in their lives, but anyone who is interested in improving their interpersonal relationships. Who among us doesn't want to be validated? And I know I can benefit from stepping back and taking the time to regulate my own emotions during a heated discussion. This book gives you practical ways to do just that, plus a whole lot more
This book is clearly written, without treating its readers as idiots, as so many books in the mass psychology/self-help genre seem to do. While aimed firmly at those who have relationships with people with Borderline Personality Disorder, such as family members and partners, it's written in a gentle and non-judgmental fashion and thus should be fine for most sufferers to read as well. I would think most people with BPD would much prefer their loved ones to read this book than the outdated Walking On Eggshells.
Excellent book for anyone to handle highly emotional people and situations and also regulate one's own emotions. Easy to follow examples and steps related in story form as well as in bullet charts. If you don't need stories, you can skim the blocked charts and receive a quick primer on Self Regulation, Self Care, Assisting others to work through their issues and emotions, Setting Boundaries, Assessing Crisis situations, and Prioritizing Problems for yourself and others. I truly believe this is a must-read for anyone feeling at odds dealing with other's emotions and problems, and/or dealing with your own.
There's probably nothing in our lives that brings us more pain – that could easily be avoided – than the breakdown of communication with our loved ones and others around us. Very few topics are more important, but few of us receive any education in this field.
I would like to see all high schools have a class in effective communication, and when that happens this should be the textbook. It would save a lot of suffering.
The coverage of the topic is extremely complete, the points are directly on-target, and the material is very accessible.
The author has not used many of the stylistic methods of the mass-market self-help books, with cute catchphrases and lots of bullet lists. With this book, you have to be ready to sit down and concentrate on reading. But for your trouble you will get life-changing information presented in a clear and interesting manner.
Michael Nichols' book, 'The Lost Art of Listening: How Learning to Listen Can Improve Relationships', is a wonderful tool for making listening, which is so often taken for granted and so often misunderstood, a truly effective tool in your hands.
Why is listening important? A basic question, and on the surface, a rather simple one. But too often we are preoccupied with ourselves to hear and give sufficient empathy to the other to really hear what is being said. Most of us think we are better listeners than we in fact are, but of course, most of us assume we are better communicators than we are.
Being heard also means being taken seriously. It is a true hearing, not a simple reassurance (which may not be warranted or realistic); it helps to shape self-respect, and makes the difference between being accepted and being isolated. This means that the listener must be keyed in to her or his own experience and 'listening agenda', those unspoken and subconscious assumptions being made that fill in the gaps when a conversation is going on.
'There is a big difference between showing interest and being interested.' Listening requires a suspension of self, which is very hard to do. It requires suspending judgement, which is often counter-intuitive.  Nichols gives a few examples of this non-listening, which often involve the following phrases
Image courtesy of Paul at FreeDigitalPhotos.net