What relationship are you currently in with your mate? Are you having trouble getting your boyfriend to commit? Most men, by their very nature, are afraid to be tied down in relationships.  So, are you the kind that's been blaming your man for not investing in the relationship?  What have you done to make it worth it? If you are yet to become the ideal partner, don't expect miracles from your man!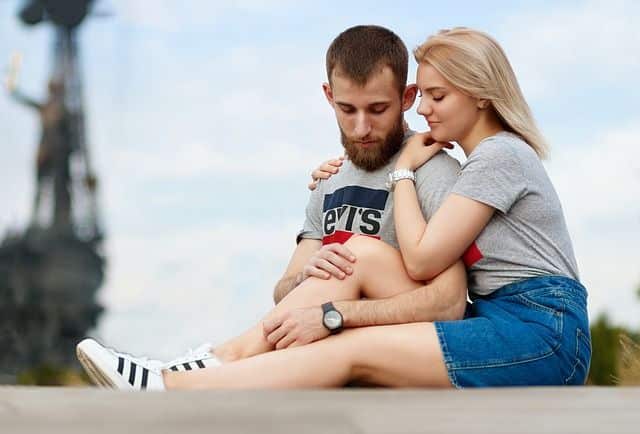 Have you found the man you want to end up with? What are you doing to become his only choice and not an option? When push comes to shove, will you convince him if you have to? As John Gray puts it in his book The Relationship Guide to Make Him or Her Commit, hard work lies in opening up his eyes to the great woman you are. You may want to use the 23 pointers discussed below.
 Is the relationship worthy of commitment?
Does your boyfriend see the relationship as a worthy investment? If not, why should he be committed? Take a step back and have an honest look at your relationship. How many personal issues do you have? Have you taken time to be there for him when he needs you? Answer these questions honestly. You'll see why he isn't in a hurry to commit.
Men excel at cutting losses. They'll break up with you once they can't see a future in the union. He has to have a reason to invest in it! So, address your issues. Help him see why a future with you is an asset!
 How are your adrenaline levels?
Have you ever experienced the thrill of the chase in a new relationship? As much as the woman may initiate the union, it's the man who should do the chasing!  It doesn't matter how long you have been at it. Most men detest and take for granted women who are always at their disposal.
Why don't you allow the man to take the commanding position? He should be the one initiating most of the activities in the relationship. That's according to Gregg Michaelsen in his book who Holds the Cards Now? 5 Lethal Steps to Win His Heart and Get Him to Commit. The book states that men love women who make the chase challenging yet enticing. Women who can resist falling over heels for a man are what men are looking forward to committing to. The opposite comes out as cheap and unworthy of a long-term union.
When it comes to dating, you should never make assumptions! Never think your relationship is going steady based on the length of time you spend together. Exclusivity should be agreed upon! It's never a figment of your imagination.
Have you talked to your boyfriend and agreed not to see other people? If you've been considering it, ask him right away! Otherwise, you'll be surprised he's having the same romantic encounters with others. Don't make the mistake of wanting him to be exclusive early on in the relationship either! Your boyfriend will be pushed away when he feels unnecessarily pressured leaving you crashed. You rush it, you'll certainly crash!
In the early stages of a relationship, never make a man feel he's the only one! Yes, you read that right.  What you should do is make him feel jealous, at least to some extent.  You'll be pricking his ego concurrently awaking the hunter in him. Chasing after you will then be inevitable! Fighting for commitment should be a top priority for a man who wants to make you his girl.
Be sure to open up to your boyfriend about the existence of another man in your life. That doesn't mean you come across as a serial dater. Prepare yourself for commitment before you demand it from him.
 What's it that you want? Say it!
Is communication becoming an issue in your relationship? If you want your boyfriend to commit, tell him how you feel about it. Is it time you had 'the talk'? Why not! You'll never know if your boyfriend is ready for commitment until you talk about it, says Eugine Walker in his book Get Him, Sprung!: A Woman's Guide to Getting a Great Guy and Keeping Him Forever!
Be careful not to come across as forceful or needy. Once you've defined your relationship, you should be able to know where you stand.  You might think he's the one while to him, you're just another fling. Real bummer!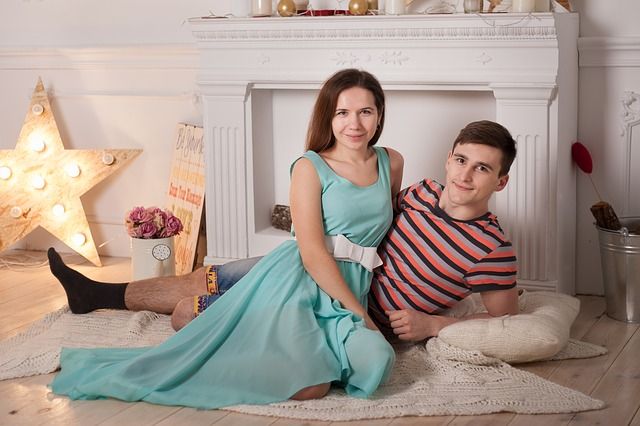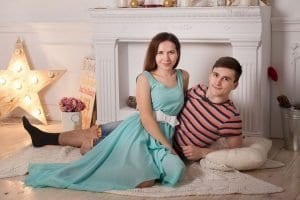 You aren't emotionally honest if all your boyfriend hears of are your lamentations. Is your relationship great? Tell him how you feel about him. Ask him if he feels the same way about you. Only make sure you handle the fear that may spring in your heart.
Let the wise words of Sherry Agov in her book Why Men Marry Bitches: The Nice Woman's Guide to Getting and Keeping a Man's Heart be your guide. According to Sherry, emotional honesty means being straightforward of how the union makes you feel. Much as you may not like what you hear, it's important to know where you're headed with the relationship. You don't want to date forever, do you?
 Are you making him feel needed?
Needed beautiful, not needy! Men like it when a woman accepts what they are capable of giving. By nature, male folks are protectors and providers. So, embrace their help and they will know you are ready for commitment.
You may be capable of solving your problems but you show your love when you allow a man to solve them for you. Don't show that you can handle everything on your own. You don't want your man feeling like he has no room in your life. If so, why should he be committed to you?
Are you striving to improve your relationship with your boyfriend? Steve Harvey advises you forget about giving it a label. There is fear in the current generation of calling a relationship what it is. Keep tabs on the signs without giving it a label right away.
If you want to define the kind of relationship you have, have a conversation with your man. You will kill a relationship before it starts when you apply undue pressure on him. It doesn't matter how special it is! Steve Harvey in his book Act Like a Lady, Think Like a Man: What Men Really Think About Love, Relationships, Intimacy, and Commitment suggest you check for vital signs instead. Are you seeing each other exclusively? Is your boyfriend always looking for an update on your activities? Have you introduced each other to your friends and family?
 Are you using sex as bait?
The role of sex in a relationship cannot be underestimated. It hardly ever works however when you're using it to improve your relationship! Some women think they can get a man to commit by withholding sex. Unfortunately, what men see are manipulative women who are not worth committing to.
This is always the case with trying to bait a man by offering sex. In the end, the man ends up being attracted to the sex, not by you!
Ponder on this: Why should a man chase you when he is getting all the sex he wants?
 Are you still the same woman he fell for?
What's it that attracted your man to you? Taking care of you in ways such as maintaining a healthy weight is important! Make an effort to remain attractive both physically and otherwise.
Can you remember the things you used to do together as a new couple? Your relationship will be sowing high with the eagles if you keep the adventurous flame blazing.  According to Dylan Tyler, Where there are issues, look for ways of fixing them lovingly.  Yes! Even when sex is involved! When you realize your sex drive is waning, do something about it! His book How to Make Him Want You Forever is quite an eye-opener!
You might not have the chance of improving the relationship with your boyfriend without exposing yourself to hurt. Get involved by letting your man know how you feel. When you are honest with your feelings, you put yourself in a position of vulnerability. A successful relationship is the inevitable.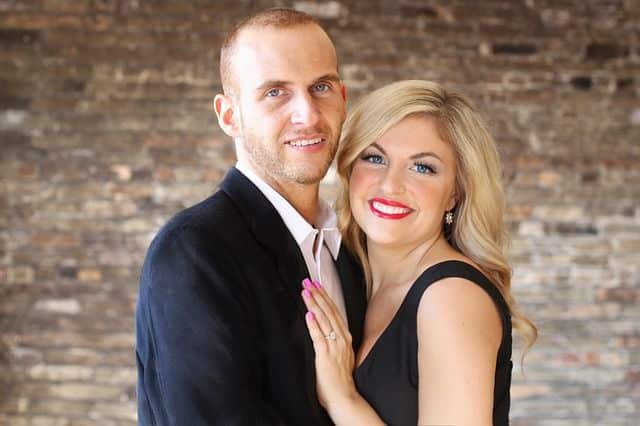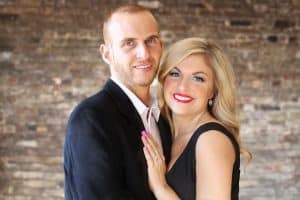 Never try to shape your boyfriend into the person you want him to be. Instead, accept him for who he is! That's only if you want to improve the relationship. If you want your man to become a better person, let him do it on his own terms and time frame.
 Are you issuing endless ultimatums?
Nothing creates friction in a relationship like issuing ultimatums to get a commitment from your man. You don't want the relationship to backfire simply because you forced him into it. Your relationship is better off when you allow it to develop naturally, says Heavenly Kimes in his book The Business of Love.
 Are you playing wife to him already? Don't!
Going all out in a relationship is no guarantee that you will improve it. If he is a boyfriend, you need to treat him just like that. Acting like a wife won't get you far!
If he is not willing to enter into marriage with you, why should you treat him like a husband? A man will never want to marry you if you are giving him all the benefits of marriage. He will take you for granted!
 Are you a mystery he wants to unravel?
As Diana Kirschner writes in her book, Love in 90 Days: The Essential Guide to Finding Your Own True Love men go after women who appear mysterious. As much as you talk about many things, you need to keep him curious about some things. Your boyfriend needs to be so enamored with you that he can't wait to spend time with you.
What you wear under your clothes shouldn't be obvious all the time. If you have an event to attend, go without informing him sometimes. Let him work to tame you if he wants you.
If you want a great relationship with your boyfriend, be comfortable in your own skin. Be in control of your life. It's a win, win for you. You'll look sexier and like the woman he can have a future with.
Feeling and behaving inferior is a sure passion killer. On the contrary, being confident breeds all types of adventure sexually or otherwise.
 Does his friends and family like you?
Although you may get to a man's heart through the stomach, it gets easier when his friends and family like you. You might not know who will put in the good word for him to commit to the relationship. That's to paraphrase Ariana Alessandro in her book Forever in Love: Secrets to Unlock Your Man's Heart and Make Him Desire You Always.
When he sees you operating in his close circles, it becomes easier for him to see the wife in you. So why should you be blunt about it?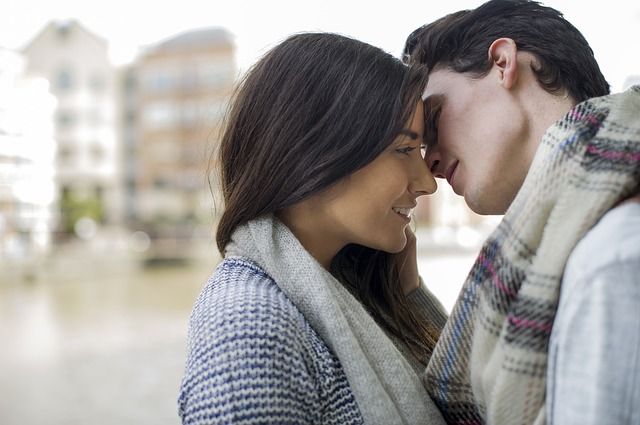 Are you nagging him to commit?
Nagging can never get a man to commit to a relationship, says David Hawkins in the book When the Man in Your Life Can't Commit: Recognizing the Signs of a Commitment-Phobe and What You Can Do About It. Why can't you sit down and talk instead? If anything, a long-distance boyfriend needs a lot of space to commit.
Allow him to get over the many trials of such relationships instead of pestering him. Why should you kill the relationship through nagging and sparking meaningless arguments?
 What does he mean to you? Show it!
When you take a man for granted, he will doubt if he should commit to you. For starters, show gratitude for what he's doing for and to you. It doesn't have to be a grand gesture!  It might be as simple as telling him through deeds and words. Let him know how much you appreciate what he does for you. You may want to reward him with increased attention in bed, why not?
 Are you trying too hard? Don't!
If you have been pursuing commitment from your man in vain, relax, says George Weinberg. In his book Why Men Won't Commit: How To Get What You (both) Want Without Playing Games, he notes that relentless efforts to try and get him to commit may only push him away. Withdraw and let him know getting him committed isn't a matter of life and death.
You might want to apply the same strategy to make the man commit after divorce. After all, you want him to see the need to commit his own way. If the man remains clueless, reconsider the relationship.
 Have you put your life on hold? Don't!
As much as your boyfriend is important to you, he is not the center of your universe! Have a life if you want to look beautiful and independent. When a man sees you are able to take care of yourself, he is more likely to commit to you.
 What type of conversations do you have?
Did you know having an open conversation is more likely to lead to a commitment? Be subtle in your intentions and discuss what you need to.
In committed relationships, communicating honestly on issues such as family, finances, and other matters is vital. It will determine whether you'll stick together or not. If you can't handle these issues, then you aren't prepared, after all.
 What's your role in having a non-committal relationship?
Before you blame your boyfriend for the direction the relationship is taking, ask yourself what your role is in it. In his book Why Hasn't He Proposed?: Go from the First Date to Setting the Date Matt Titus encourages women to acknowledge their feelings. You need to know your real feelings and embrace them! That way, erupting like a volcano in fights is avoided. Besides, you get to see things in a different light, acknowledges matt.
Conclusion
Before you get your man to commit, first ask yourself if you are ready to commit! You may discover you are not ready to do what you are pushing your man into. In the long run, this big step should be reached in an agreement between you and your boyfriend. If you want a committed relationshiph, first, love! You'll be surprised how much the other person loves you back.