The phrase "How to save a marriage" is probably the most dreadful thought that can strike the heart of the married. Contrary to what you may think, saving a marriage does not only happen at the last minute when the situation has seemingly become hopeless. Either you or your spouse can actually save your marriage by having a moment-by-moment effort to keep the relationship steadfast and alive.
Either you or your spouse can actually save your marriage by having a moment-by-moment effort to keep the relationship steadfast and alive. So whether you have been married for decades or donkey years, the key elements of saving any marriage from the cold hands of divorce will always remain the same.
There was a time, not too long ago, that marriage was considered a lifetime commitment. While there were some downsides to this such as people having to endure a lifetime of physical and emotional abuse, there were also some benefits. Marriage was a serious endeavor.
Marriage created stable families. It was the foundation of society. Now, every state except New York has some form of no-fault divorce. If one spouse wants out, all he or she has to do is say the word. In most states, the partners are not even required to get counseling. How do you go about saving marriage in this kind of environment?
Below are

22 crucial Tips to save your marriage

in a culture of throw-away relationships.
1. Realize it takes two to save a marriage
First, you must realize it takes two to save a marriage. But if you are the one who wants to save a marriage, you need to realize that you are going to have to do most of the work. You can start your relationship by talking with your spouse and explaining the situation to him or her. As clearly and precisely as possible, tell him what benefits and gains are in store when the both of you maintain your marriage, and if they understand, then go ahead and show how it simply cannot work with only one person making all the effort.
2. Monitor Your Reaction
Too many times, the spouse who does not want to leave will badger the divorcing spouse to talk about the issues in the relationship. But, sometimes your spouse needs emotional space. If this is the case, respect his or her wishes.
3. Lower Your Expectations
Saving marriage requires that you don't look for perfection in everything. If he or she has flaws, then it may not the time to point them out. If they do things that get on your nerves, live with it.
4. Chill Out
Saving your marriage is serious business. But, if you make the repair process too intense, you will scare your spouse away. Instead, suggest that you together do the things you both find fun. When you can reconnect in the small ways, the big things will take care of themselves.
5. Find Opportunities in Times of Trouble
The moment the both of you have come to the unanimous conclusion of saving the relationship hand in hand, you will find that the marriage is not simply easier to resuscitate, but that your combined efforts are actually venues for the both of you to grow and begin loving each other again.As always, adversity and trials are what gives people character and beauty.
In the face of challenge in a marriage that may potentially fall apart, you do not only have threatening possibilities of a future filled with sadness, insecurity, anger, and hopelessness. You also have the opportunity to grow and show your strength and capabilities and capacity to care for your spouse. And more importantly, you also may seem to find in your spouse the traits you may have thought to be long gone.
6. Embrace Emotional Honesty
If games happen to be dishonest, then the best way to overcome that is to become emotionally honest. A start with that is asking directly for what you want without prevaricating and hoping your partner can mind read. Also, it is about getting beyond being over concerned about what people think.
7. Learn To Create Healthy Boundaries
Couples generally don't know about or understand the significant of healthy Boundaries, and it is crucial to get this clear at this point. We all have physical, emotional, mental and spiritual boundaries, as well as couple and family boundaries, which are often breached because people don't know they haven't got them in place. So make a point of finding out more about this important issue.
8. Develop Vision and Relative Skills
The scripture says that "without a progressive vision, the people perish." This biblical passage points to the fact that we all usually make happen whatever we visualize, for better or for worse. The operative word here is PROGRESSIVE. As already mentioned, couples visualize getting married, having a home and maybe a family together, but often don't go beyond that.
It is important to create a vision for the future you both wish to create. However, in order to achieve that you need to ceaselessly develop your personal relating skills, such as understanding, communication, presence, and empathy.
9. Conflict regulation
It is sad to know that many couples don't understand that conflict is usual and healthy in relationships. What many thinks is that virtue lies in not having conflict. What is unhealthy is having too much -unregulated conflict, or avoiding it altogether, which may be worse.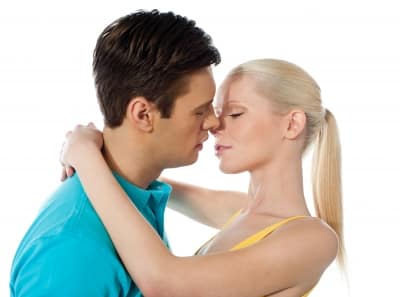 So it is crucial we learn to develop the skill of being able to talk openly and honestly about matters that trouble you and about which you disagree. That will be the beginning of things you need to do to save your marriage.
10. Stop Playing Games
We all play Games, but most of us until we learn about them are unaware that we do so. Games are a dishonest attempt to get our needs met while creating the impression of being honest. In your quest to saving your marriage, the most destructive are the Blame Game, which most people call the Karpman Triangle.
11. Park the Problem
If you always find yourselves continually talking about "the problem", that becomes a problem itself, and it will only serve to bring more distance between you. So what you are required to do is to put "the problem" aside for now. It is crucial that the deteriorating situation is stabilized as soon as possible.
12. Commit Yourself to the Processes Involved
One or preferably the both of you need to commit to this 21 ways of saving your marriage over a minimum 90 days period. This is because there is a need to be wholehearted if you are to make the changes you hope for.
13. Communicate
A good communication is one of the most important things to the success of a marriage. When couples seem to be having problems in a relationship, communication is almost the first thing to stop. So by keeping a very good communication skill can give a healthy way to resolve their arguments.
14. Make the Marriage the Priority
Your marriage hasn't got to the state of breakdown overnight, and it will definitely take time and focused attention to turn it around. Your marriage needs to be prioritized over your work, leisure, your friends and family and even your children. It is in your children's best interest to have two parents in a fulfilling Marriage, To Each Other.
15.Align and Reconnect
It is not possible to resolve challenge or conflict from a position of being disconnected. It is important to reconnect with each other and get into alignment, becoming allies instead of opponents.
16. Look Your Best
Appearance can be a major factor in the odds of success in saving a marriage. Lose weight, rethink your hairstyle. Pay attention to the clothes you always put on. Throw out those baggy sweat pants and old fashioned shoes. Just picture how you would look if you were to look strikingly attractive.
17. Find Some Common Goal
One of the methods, when learning how to save a marriage from the brink of divorce is by finding some common goals you share with your other partner. Getting guidance from reputable marriage counselors like Mort Fertel can be very helpful because his marriage fitness program has helped many and can help you as well put forward some suggestions that are acceptable to both parties in the relationship.
18. Display Random Act of Kindness
In saving your marriage, it also depends on your actions towards your partner. Even though you feel like doing it right now, performing a kind act for your partner can really help to rekindle the marriage. The appreciation of kindness is universal, especially when someone is not expecting it.marriage, it also depends on your actions towards your partner. Even though you feel like doing it right now, performing a kind act for your partner can really help to rekindle the marriage. The appreciation of kindness is universal, especially when someone is not expecting it.
19. Express Your Feelings
It is never an easy thing to express frustrations and difficulties with a person you love most dearly. But you may have to do that anyway, so your partner can understand your own point of view. So having a marriage counselor like Mort Fortel, the author of "Marriage Fitness Tele-Boot Camp Program" can help you mediate by participating in these exchanges and give you the confidence to speak your mind while keeping the discourse rational.
20.Think About the Children and the Future
Married couples with kids in their family should first think about their children before filing for a divorce. It is the children whom will be hurt the most because they depend on their parents. In addition, it is also time to think about the commitment that was made when a couple had their family, about the responsibility of bringing up their
children.
21. Reconsider
It is a good time to give each other time to think about the promises made when you were married. Now is the time to stop the arguments and all the blaming, leave him/her alone and start to recollect your commitment that you promised.
22. Be Willing and Ready To Compromise
As with any marriage or relationship, the word "compromise" plays a very important role in the ultimate success or failure of the whole endeavor. One of the best ways in saving a marriage after infidelity largely depends on how much each party is willing to accommodate the other person, even after series of awful and painful experiences with him or her." A result of two people willing to bend to the needs of the other is the discovery of a middle ground where they can both be pleased with the dynamics of the relationship or marriage life"
Finally, cultivate the habit of appreciating the good in your marriage. If you can't find any, look more closely, for there will always be something positive in your marriage. You would not have married in the first place if there was nothing special between the two of you. This singular act of showing some little appreciation and counting your blessings helps to refocus the marriage, and ultimately save your marriage from divorce. Mort Fertel, a relationship expert, is the author of "Marriage Fitness Tele-Boot Camp".
His life changing and results oriented marriage Fitness programs has helped in rescuing families from this dreadful monster known as DIVORCE. His programs are powerful and proven so you may consider checking them out from the link you will see below.

Marriage

Fitness Tele-Boot Camp

.
Image courtesy of stockimages at FreeDigitalPhotos.net
Image courtesy of Ambro at FreeDigitalPhotos.net
Image courtesy of photostock at FreeDigitalPhotos.net